Dear APQN members, dear colleagues & friends:
HAPPY NEW YEAR 2018 !
In a few days, the bell of New Year will be ringing. We'll say goodbye to the year of 2017 & greet the first ray of sunlight from 2018. On the occasion of New Year, APQN Board members, we are extending our festival greetings & best wishes to 204 members & your families, extending our sincere appreciation & deep respect to those who care & support the development of APQN! We would like to thank you personally for your continual support of our goal of "Dissolving Boundaries for a Quality Region".
Looking back in the year of 2017, we are very proud. This year, APQN entered its 14-year-old blooming age,showing its vibrant, vigorous tendency of sustainable development.
This very year, 2017 AAC & AGM was co-hosted by NCPA on 25-28 May in Moscow in Russia under the theme of "New Horizons: Dissolving Boundaries for a Quality Region" with 114 participants from 27 countries & regions. 6 members were awarded at Quality Award Ceremony. 86% of the participants are satisfied with AAC & have positive impressions & unforgettable experience.
This very year, "APQN Procedure Manual (version 3)" with 14 chapters was completed & released in
November. It is the product of the Self-fundraising Project titled "APQN's Sustainable Development", acting as administration rules for APQN, lays guidelines for its function, & will make APQN working smooth, question free & transparent & benefit for its sustainable development. Meanwhile we've completed new website.
This very year, the International Conference on "New Developments of Teaching & Learning Quality
Assurance" was jointly organized by MPI & APQN on 22-23 November in Macao. More than 30 renowned experts from U.K, Portugal & other 9 countries & regions gathered to discuss the various factors affecting the quality of teaching & learning & to present the latest innovations & frontier QA developments.
This very year, "Russian Register" (RR) & NCPA in the Russian Federation have been approved for inclusion on APQR. In July & November, two review panels did on-site visit to RR & desk-review to NCPA. Based on its review results, RR & NCPA have been accepted onto APQR.
This very year, APQN published "APQNews (Issue 15)" & "APQNews (Issue 16)" with a total of 53 articles. Higher Education Evaluation & Development (HEED), APQN membership journal, jointly published in Emerald Publishing Group by HEEACT & APQN, has published 2 volumes of 8 academic papers.
This year, APQN took part in the following events: "the 30th Annual National Conference of AACCUP",
UNESCO-ICHEI's "Regional Conference on Quality Assurance of Higher Education in Asia‐Pacific" in Shenzhen, "INQAAHE-APQN Survey on the Landscape of IQA & EQA", "Application for Erasmus-plus-Programme of INTEGRA", "Faculty & Staff: Creating Universities for Students" hosted by NIAD-QE in Tokyo, "the 4th Training Workshop of Program Evaluators" by NAEAC in Pakistan…
New Year's footsteps are approaching; APQN will also enter its new year. There is no doubt that in the
upcoming New Year, APQN will face more difficulties & challenges, but will also face new opportunities. Strength & weakness co-exist; opportunity & threat go hand in hand. Based on the solid foundation of APQN's 14-year development, together with all members, APQN will work harder for our mission. APQN is sure to achieve the ideal of sustainable development.
Finally, on the New Year's Day, APQN Board sincerely wishes all members "Happy New Year", 12 months of happiness & good health, 52 weeks of love & prosperity, 365 days of non-stop fun. & See you in APQN Annual Conference in Nagpur in India!
Sincerely yours: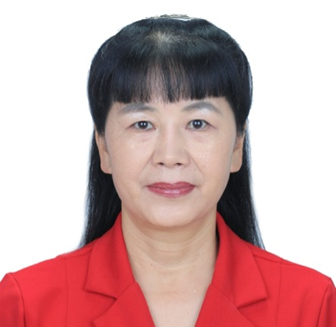 APQN Board
Jianxin Zhang
Angela Hou Yung-chi
Li Yaogang
Jagannath Patil
Manuel Corpus
Zita Mohd Fahmi
Galina Motova
Malini Nair-Prasad
Prof Dr. Jianxin Zhang
This email address is being protected from spambots. You need JavaScript enabled to view it.
The Fifth President of APQN