About Asia Pacific Quality Network (APQN)
Founded in 2003, the Asia-Pacific Quality Network (APQN) is a non-governmental and non-profit network who has been striving for "Enhancing the Quality of Higher Education in the Asia-Pacific Region" and "Dissolving Boundaries for a Quality Region".
After 16-year development, APQN has 222 members from 41 countries and territories, becomes the largest and the most influential international organization on higher education in this Region. APQN has played a crucial and unique role in improving the QA mechanism, exchanging theory and practice experiences, promoting substantive co-operations, establishing Consultant Bank, reviewing Asia-Pacific Quality Register(APQR) and Asia-Pacific Quality Label(APQL) in this Region.
You are Welcomed to 2020 APQN Academic Conference (AAC) to be held on April 16-19, 2020 in Singapore!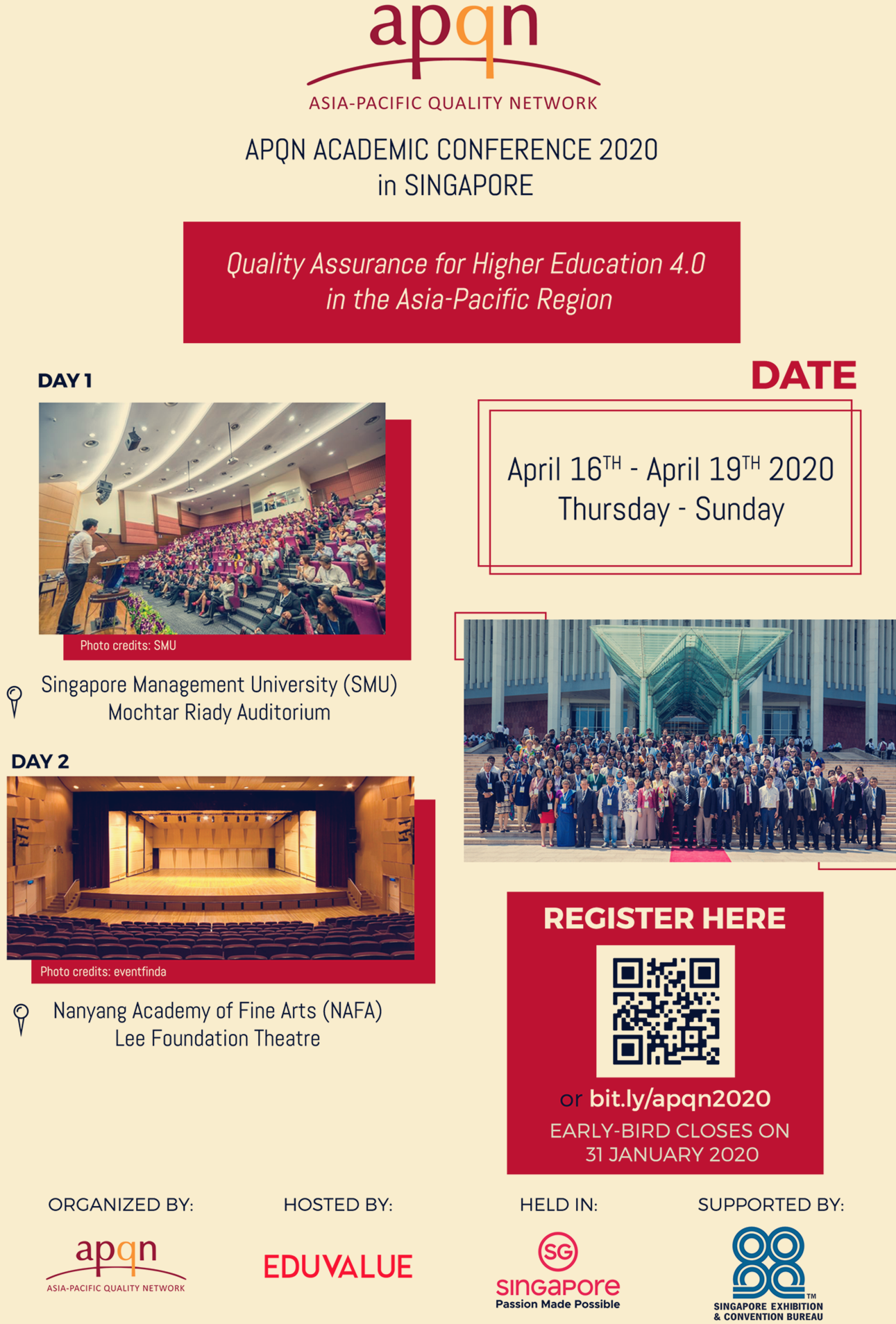 Download

Call for Paper for 2020 AAC